As you know, I am writing about cities and their citizens which suffered because of Nazi Germany. I decided to visit Krakow, because under Nazi occupation it was a place where they created hell not only for Polish people, but for those, who were sent in here. My goal was not looking for Krakow attractions ( although I saw a few). I wanted to learn as much as possible about Holocaust and I made it. I was happy to find so many cheap hotels in Krakow city center. I devoted all days for sightseeing and only spent the nights in the hotel. I booked 3 Krakow tours to be sure  I won't miss anything. I wanted to visit Auschwitz, Schindler's Factory, Jewish Ghetto and museums connected with this issue.
Sightseeing Krakow and Jewish ghetto
First of my three Krakow tours took me to Podgorze. It was the place of Jewish ghetto during the occupation. It gathered Krakow Jewsh who were previously living in Kazimierz district. Their elegant houses were given to the occupants. All of them had to register, they were precisely analyzed. Those who were fit, strong and could work, were temporary left to work for German war effort. In March 1941 the ghetto was officialy "opened" which meant that all the Jews behind the walls were offically closed.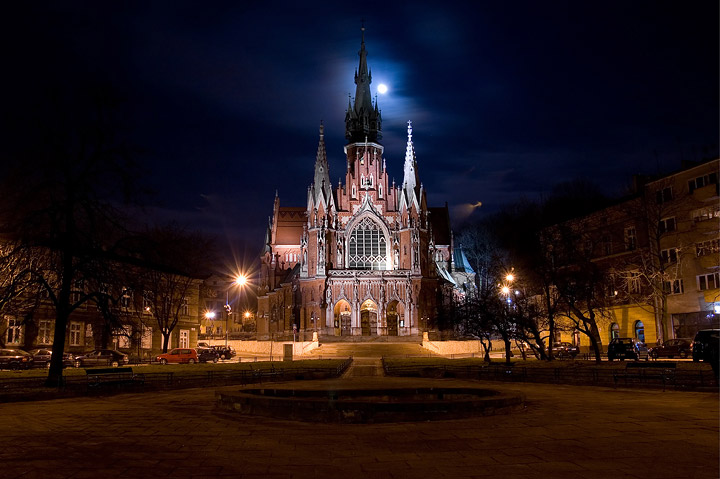 During the course of time, there were more and more Jews gathered in the same area. The living conditions inside the ghetto were getting worse and Jews repressions intensified. the In 1942 the decision about the "Final Solution" was taken. Those, who left here were sent to death camps.  A few thousands were killed on the streets. I visited Pharmacy Under an Eagle which is now a museum documenting the ghetto history and life saving activities of the pharmacy owner, Tadeusz Pankiewicz, during the war. He was the only Polish man who was living insode the Jewish ghetto. I saw Old Cemetery of Podgorze- burial place of the noble citizens of Podgorze, politicians, entrepreneurs and artists. It's also worth to mention Plaszow Camp memorial which commemorates all the victims who died there. There are still two fragments of the original ghetto wall in Krakow. They are not very big but still, when you look at it, it's a little bit terryfing to realize what for they were built.
Schindler's Factory trip
My next destination has been another really interesting museum. It's a place where  Oskar Schindler, an ethnic German industrialist from Czechoslovakia, saved Jews from labor camps by employing them in his factory. It became really famous after Steven Spielberg's Schindler's List from 2001. This impressive museum covers the German occupation of Krakow during the World War II. The historical museum's facilities of Oskar Schindler's Factory consists of three parts, namely its permanent exhibition space set aside for temporary displays, and the screening room. Well-organised, innovative and interactive exhibits tell the moving story of the city from 1939 to 1945. They represent particular stories of ghetto dwellers as well as of German officers who were working there. It's a chance to enter Krakow as it was more than 70 years ago and to feel like an actual ghetto resident from the past. Even if you watched the Schindler's List, you should still visit the place – it's even better to complement your knowledge about this noble man and his deeds.
The last trip I was about to take, was at the same time the most important one. I knew I had to prepare for this and after familiarizing with Jewish ghetto history and Oscar Schilndler's Factory I knew it won't be an easy trip.